Ashirvachana
---
For Spiritiual Seekers Humility Is Must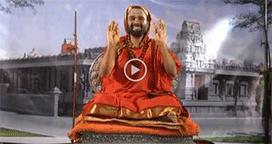 Humility takes us near God. Our Shastra categorically says that, for Spiritual seekers humility is must, because humility takes the seeker near to God. Let us see how..
In Bhagavatam after destruction of Hiranyakashipu, Lord NARASIMHA Swamy was in fury, then chaturmukha Brahmadeva, Creator of the world asked Prahlada to pacify the Lord. Even though Brahmadeva himself asked Prahlada to pacify the Lord, Prahlada without any least sign of egoism began to extol the Lord.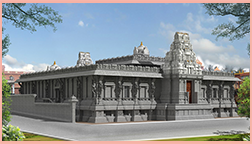 He says, even Brahmadeva,munis, siddha purushas i.e. personages of high spiritual attainment, whose minds are naturally devoted to matters of a sattvika nature exclusively, have not been able to adore the Lord adequately and please the Lord even till today. Then, I, who am, born in asura Kula, with a fierce tamasic nature, how can I hope to win Lord's favour?
Like this with utmost humility, he started to sing hymns in praise of the Lord because of this humility, the Lord became highly pleased with Prahlada, such that Prahlada got the highest gift, i.e. the Lord himself.
So we can categorically say that humility takes us near to God. So, for spiritual seekers, if you want to achieve something great in your spiritual life, humility towards God and Guru is must.
---
"ASHIRVACHANA PADASARSIJA MAKARANDAM" COMPOSED BY SRIMAD JAGADGURU SHANKARACHARYA SRI SRI SWAYAMPRAKASHA SACHIDANAND SARASWATHI MAHASWAMIJI, AND SUNG BY KALAMBIKA SISTERS